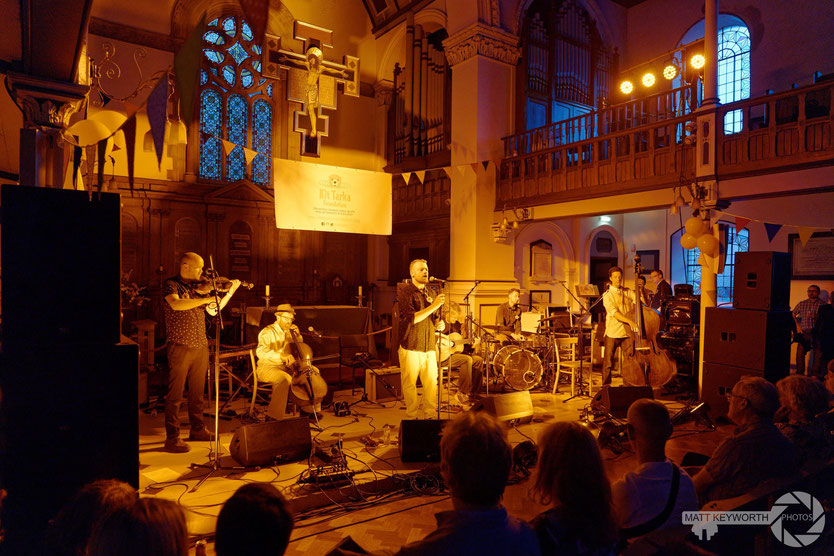 KitFest 2018
When one of your favourite bands gets back together for a special all day music festival then you've got to be there especially when it's in aid of a very deserving cause......
I first chanced upon The Miserable Rich at a gig at Cairo in Würzburg, Germany back in 2009 and I was instantly captivated by their music which the NME fittingly described as 'heartbreakingly beautiful lush orchestra-folk'.  Thanks to relatively frequent German tours I was fortunate to be able to see them play many times after that until they band sadly went into an indefinite hiatus at the end of 2012.  There was a short farewell tour in 2014, but KitFest was the first time the band had played for several years.  (In case you haven't discovered the wonderful music of The Miserable Rich yet, you really should check them out: http://themiserablerich.com/  )
....so after hearing about Kitfest I decided to make the trip to Brighton from Germany to watch The Miserable Rich and other a host of other acts perform at the beautiful St.George's church on 15th September to raise funds for the Kit Tarka Foundation.  It was an impressive line up and all the bands kindly performed without a fee to support the cause. The line-up included. Fujiya & Miyagi, Alice Russell & TM Juke, The Miserable Rich, Gloria Cycles, We Bop Choir, and Sharon Lewis.  David Shrigley renowned visual artist, Turner Prize nominee, and fourth plinth designer, supported by MCing and donating a model of his fourth plinth sculpture for the raffle. 
It was an amazing, inspiring and emotional day, as it was all in aid of the Kit Tarka Foundation which James (lead singer of The Miserable Rich) and his partner Sarah founded in memory of their son Kit who tragically died a year ago after contracting neonatal herpes.  The Kit Tarka Foundation is working to help prevent newborn baby deaths through research and education. They've achieved an incredible amount already by raising enough funds to perform the first UK research into neonatal herpes for 25 years.  You can find out more information about the Kit Tarka Foundation, get involved or make a donation by visiting their website:  www.kittarkafoundation.org
Thanks to all of the organisers and bands for an amazing day! It was great to be part it!

The rest of my photos from Kitfest 2018 can be found here